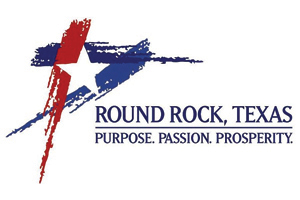 Round Rock is a city in the U.S. state of Texas, in Williamson County (with a small part in Travis), which is a part of the Greater Austin, Texas metropolitan area. The population was 99,887 at the 2010 census.
The city straddles both sides of the Balcones Escarpment,  a fault line in which the areas roughly east of IH-35 are flat and characterized by having black, fertile soils of the Blackland Prairie, and the west side of the Escarpment which consists mostly of hilly, karst-like terrain with little topsoil and higher elevations and which is part of the Texas Hill Country. Located about 20 miles (32 km) north of downtown Austin, Round Rock shares a common border with Austin at Texas State Highway 45.
In August 2008, Money magazine named Round Rock as the seventh-best American small city in which to live. Round Rock was the only Texas city to make the Top 10. In a CNN article dated July 1, 2009, Round Rock was listed as the second fastest-growing city in the country, with a population growth of 8.2% in the preceding year.
Round Rock has a strong public education system. According to the 2008 ratings from the Texas Education Agency, the Round Rock Independent School District (RRISD) ranks among the best in the state. Of 42 schools within it, twelve were rated exemplary and eleven are recognized.
Round Rock is perhaps best known as the international headquarters of Dell, which employs approximately 16,000 people at its Round Rock facilities. The presence of Dell along with other major employers, a strong economic development program, favorable tax rates, and major retailers such as IKEA and a Premium Outlet Mall, and the mixed use La Frontera center, have changed Round Rock from a sleepy bedroom community into its own self-contained "super suburb."[